When Product Managers shall consider Re-Designing their application?
Did you know that the Starbucks logo has changed multiple times since it was first introduced? It's the natural progression of design because what appeals to one generation becomes obsolete in the next.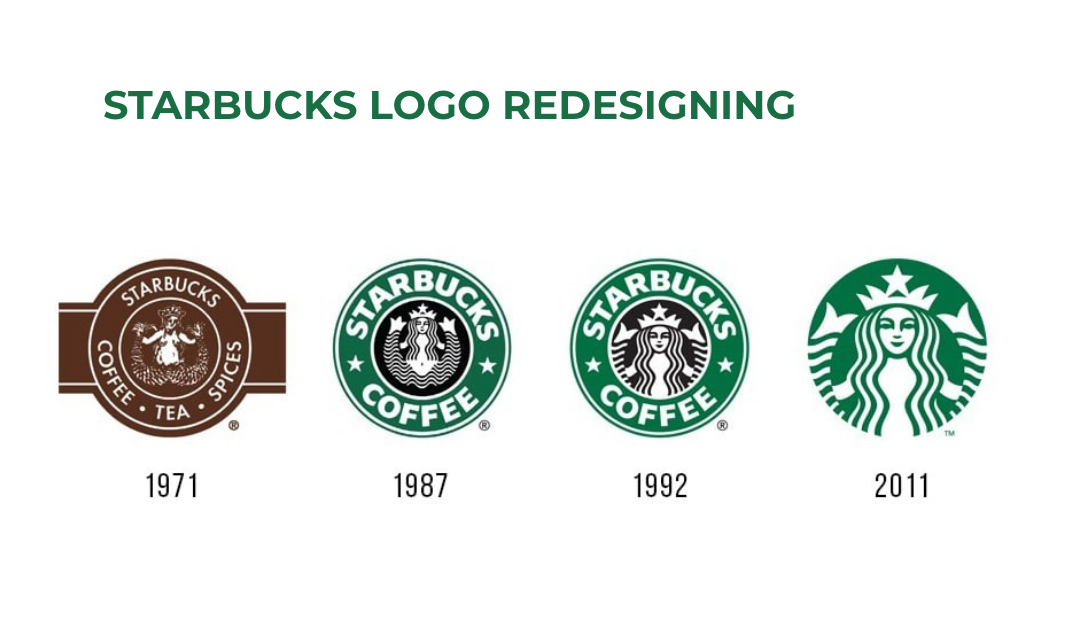 Brands must adapt as their users adopt a new wave of design and cultural style. Brands must also adapt to new technology, screen sizes, and functions when it comes to mobile.
Consider what that implies for a moment. Today's fantastic app concept isn't going to last forever. It must be preserved. The appearance must be kept current. In four years, the aesthetics and user experience you create now will most certainly be obsolete, or will no longer provide a superior experience.
When Project Managers Should Consider Re-designing an App?
If you want to earn maximum value from your app, it's important for you to know the reasons why your app actually requires a complete redesign.
Below are the reasons for redesigning the app:
The most compelling reason to redesign your app is negative user feedback. These unfavourable feedbacks aren't commonly found on portals. However, if you look at the finest app review websites as well as the Apple App Store and Google Play Store, you can see how people are rating your app as the worst and greatest to use.
The following points can help you identify red-flagged unfavourable feedback:
A large number of bad reviews from both old and new app users (3 or less than usual ratings)
A specific problem that customers are experiencing and describing in their reviews
Users' hateful comments that characterise their unpleasant gesture
Analyze your app using these criteria. And if you truly discover these flaws in your app, you must immediately begin redesigning it.
Complicated App Interface Design
If people are confused about how to use and navigate a mobile app, it is useless. It doesn't matter how great your software is or how beautiful it is designed if it can't meet the needs of your consumers. The most important reason to revamp your app is that it has a sophisticated design.
So, instead of adding a slew of navigation options and images to your app's UI, keep it simple. To make the path of user navigation as apparent as possible, keep it basic and use as few design elements as possible.
Your app design might get confusing due to:
Useless fancy images
Excessive graphical interference
Perplexing navigational options
Extremely Low Conversion Rate
Weak user growth leads to less profitable outcomes for an app. It also leads to low conversions, which should be taken as a warning that your app needs to be redesigned. Low conversion rates could be due to unenthusiastic users or an unappealing user experience. You should work on the sections of your app that need improvement.
You can improve the conversion rate by doing the following:
Improving the app's user experience
Strengthening the app's weak areas
Adding new features to make it easier to use
Using an appealing layout to attract users' attention
The app market is swamped with new programs that provide new features, eye-catching graphics, and navigational capabilities. Do you believe your app will be able to compete with them in all of these areas?
Consider it! Essentially, your program has become obsolete, offering users a compelling reason to remove it immediately. Why should consumers use your app instead of the newly launched app that is beautifully designed? It simply signifies that your app is out of date and requires a major makeover.
You can update your outdated app by:
Modifying the app layout design
Following current design trends
Updating the app version
Adding animations to your mobile app
Business Pivot - Targeting New Audience
The most important reason for a mobile app redesign is a shift in your target audience strategy. Every firm alters its marketing strategies, which has an impact on the target audience's strategy. There's also the possibility that your company intends to target a new majority of the audience in addition to the existing one.
The priorities of your app may alter as a result of this, which may be the most significant reason for the app UI makeover.
Segregation of the audience can be done based on:
A new product vision
The most up-to-date marketing strategy
Modern user needs
Real-life Example — Instagram
Since its inception, the Instagram app has received numerous modifications. The creators recognize the need of keeping up with the times. When you compare the original and current versions of the program, you'll notice a lot of modifications that made the project much better. Now let us take a gander at the changes they've made to improve Instagram.
Familiar Icons: Instagram has included icons that may be seen in a variety of apps. It improved the usability of the app so that even new customers who open it for the first time understand how to use it and what each piece represents.
Obvious Actions: Now you know which parts are clickable and which aren't when you open Instagram. The fact that the elements you've just dealt with react are one of the most significant aspects of this. The simplest example is a red heart that appears when you touch it to signify that you like a photo. Such a reaction demonstrates that you followed all of the steps successfully.
Motion: Animation is being used in an increasing number of apps. When you press and hold a picture on Instagram, for example, the window expands and you can see the photo on a larger scale without having to visit a person's account.
Content Organization: If you recall, we could only publish one photo at a time in the previous version of the program. You can now combine a few photographs and even a video into a single post. Furthermore, we now see more pictures on screens than ever before.
Some Facts about Instagram After its Redesign
The retention rate of Instagram increased from 30% to 42% after redesigning the app.
Leverage the power of your product but redesign the application. You can avail yourself of our design and development services to boost your business with your app idea. Stay with us to know more about the latest design trends that improve the design of digital products.