What Are The Benefits Of Adopting Hybrid Cloud
A hybrid cloud is an IT architecture that spans multiple different environments, such as on-premises, public cloud, and private cloud solutions. Every hybrid cloud solution is different according to the needs of an organization. So, let's take a dive into the world of hybrid cloud to know how it can benefit your business.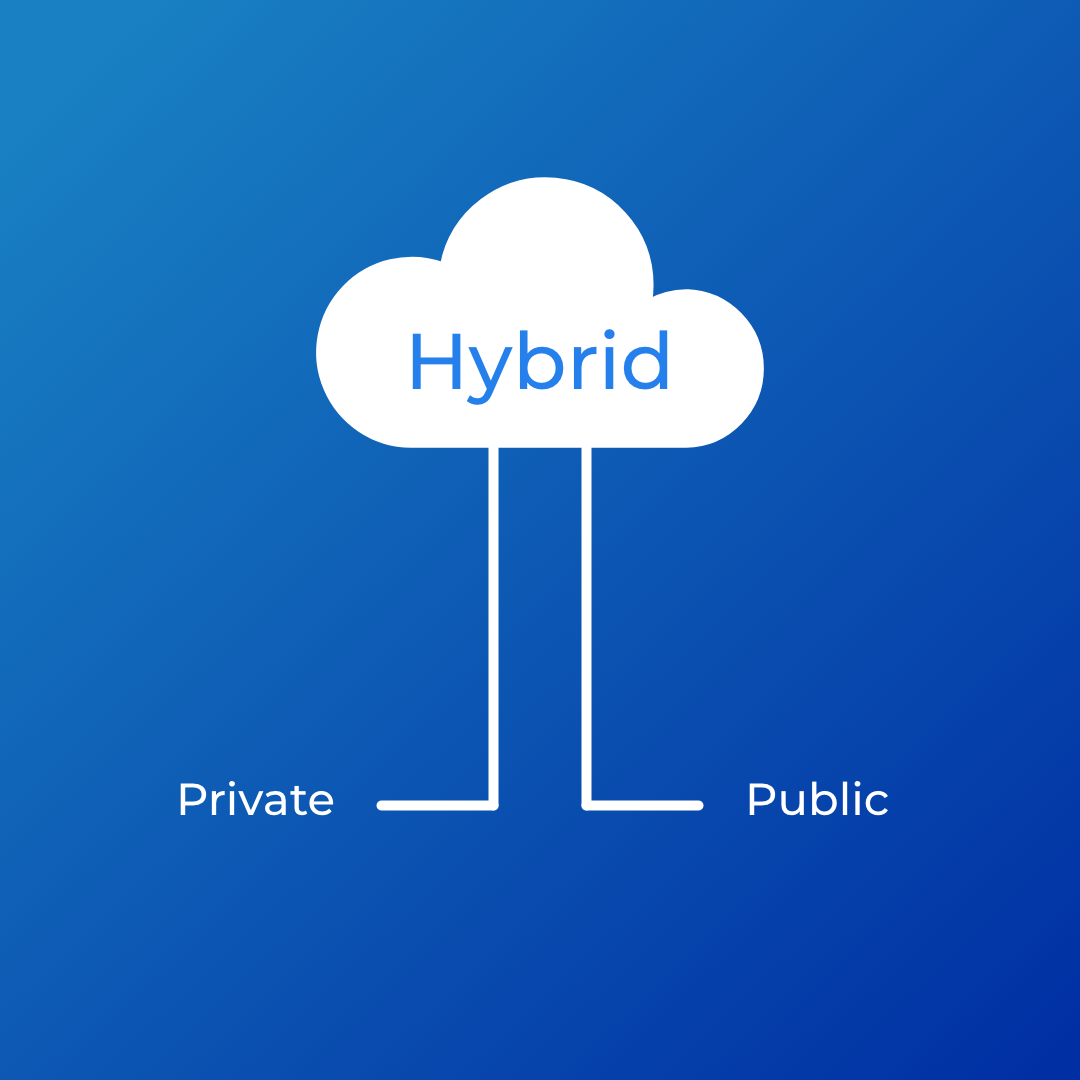 To start with, first, we need to know why hybrid cloud came into existence. Earlier organizations had on-premises IT architecture, then they were required to make a choice between the private or public cloud. But later when choosing between both of them became difficult as each cloud format has its own pros and cons depending upon the needs and situation, hybrid cloud was designed by merging unique benefits of on-premise, public and private clouds to best meet the needs of the organization.
Why Hybrid Cloud Model?
Hybrid cloud took advantage of existing cloud architecture and created its own identity. It gives businesses greater control over their private data. Hence, there are many reasons why the adoption of a hybrid cloud can be good for building faster and smart applications.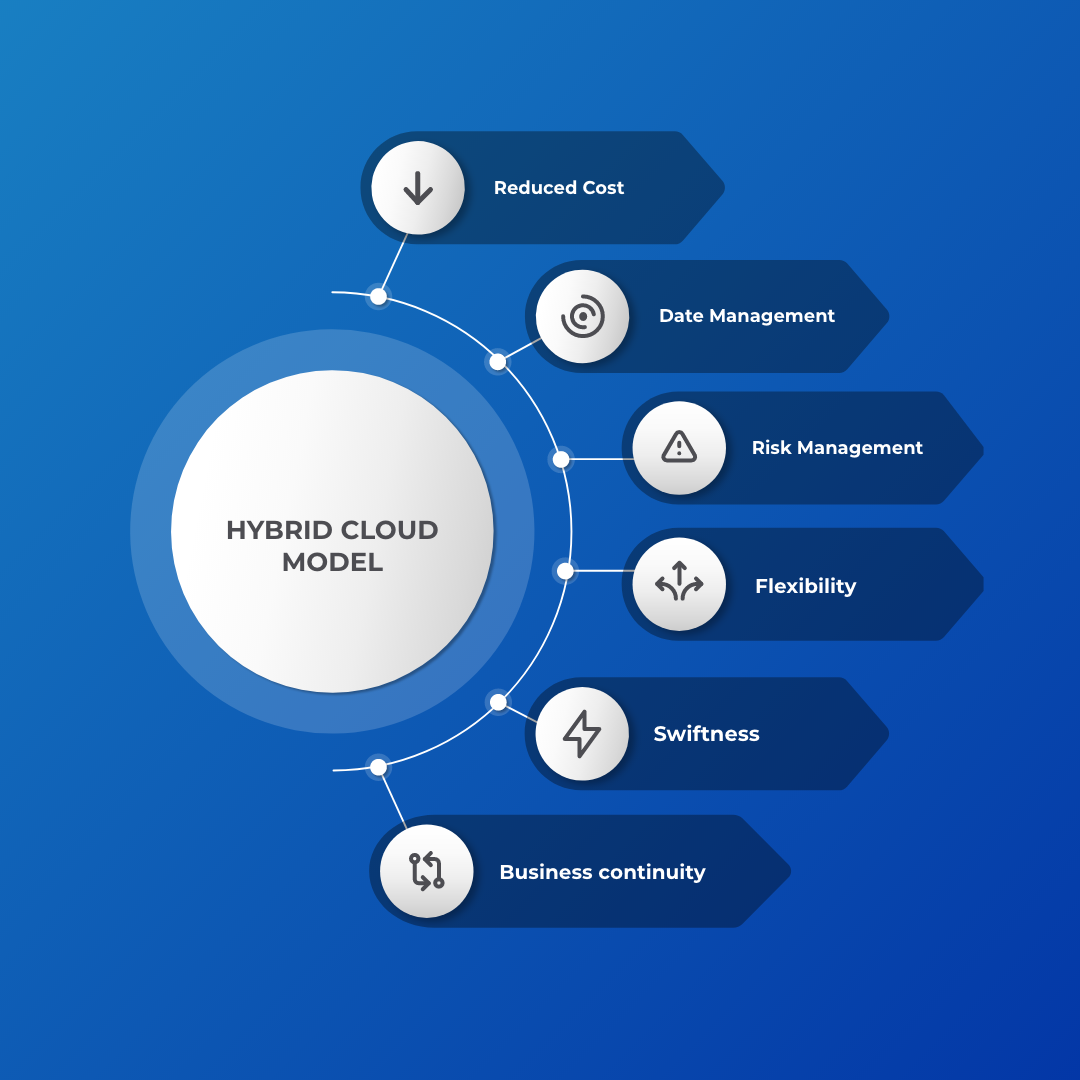 Reduced Cost
Since the hybrid cloud is a combination of both private and public cloud, an organization can house their critical and sensitive data on their private cloud, while less sensitive data on their public cloud. Therefore, being a cost-effective way to scale their operations and meet the organizational demands, and separate critical workloads from less sensitive workloads. The cost has become the biggest driver of the hybrid cloud adoption rate as 46% of private cloud users are shifting to the hybrid model due to high operational costs.
Data Management
In hybrid cloud, all the public and private resources, data center and workloads are under common data management while at the same time being distinct. Hence, data can be managed easily and efficiently in hybrid cloud as compared to private and public cloud separately.
Risk Management
Security in any organization is all about managing the risk to the business. A strong key to managing risk is by classifying data according to its criticalness. Organizations can opt which data is more crucial and which data is less sensitive. Thus, a hybrid cloud can help in managing the risk by keeping the crucial data in its private cloud. Its centralized management helps by using strong security techniques. 67% enterprises are concerned about security risks with the public cloud, hence moving to the hybrid model.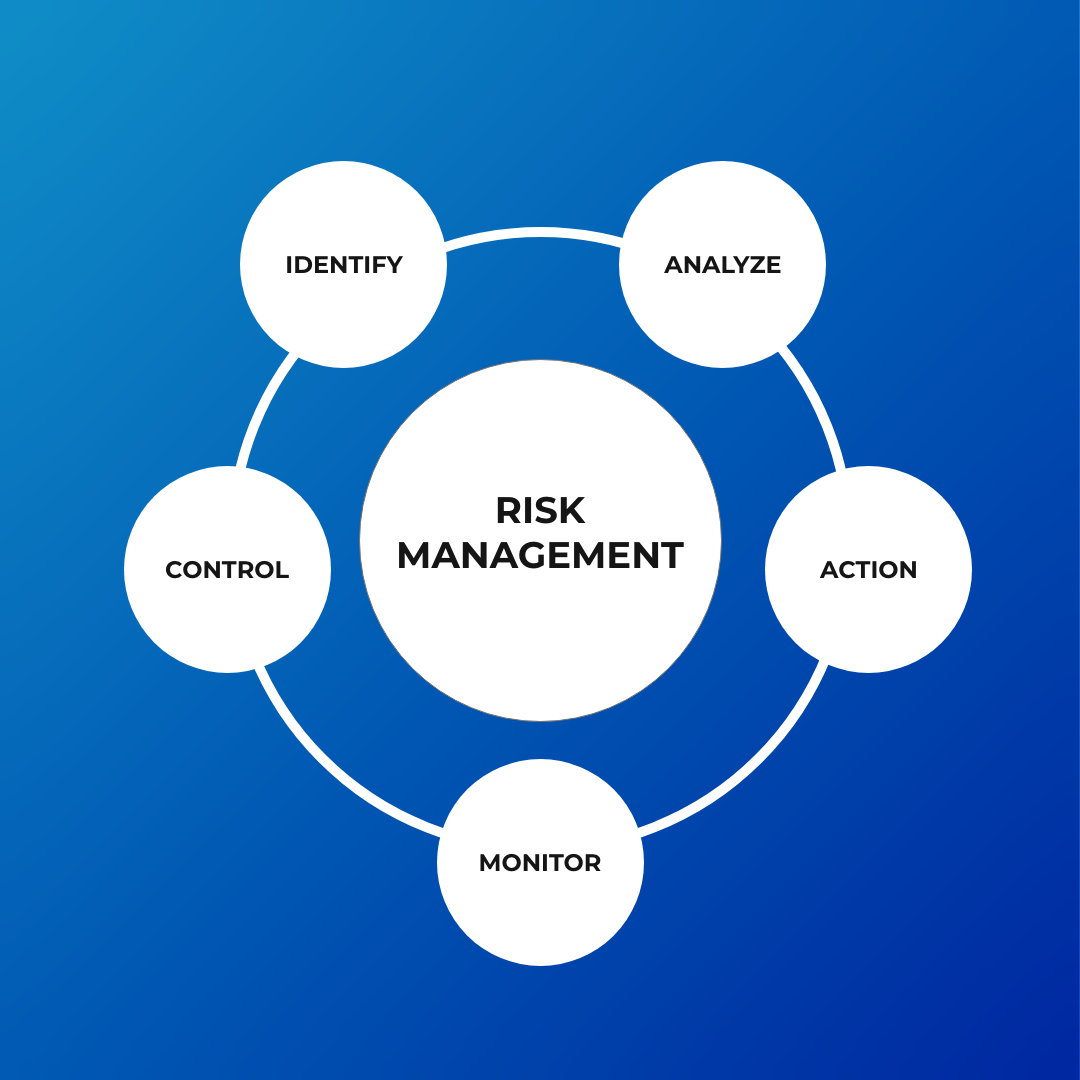 Flexibility
In the cutting-edge technology world, organizations have to stand strong with the latest technology for constant changes. One of the major reasons to use a hybrid cloud is its flexibility for the future. 42% of companies opt for cloud services to access data from anywhere and 37% for enabling better flexibility. Hybrid cloud helps to match the data management requirements that are best in handling them and also provide complete control over the infrastructure.
Swiftness
Speed is a very important perspective for any organization as it plays a key factor in competition and innovation. It can make or break any company's competitive advantage over other organizations. Hybrid cloud allows IT staff to optimize the network to minimize latency and make it easier for data to get where it needs to be. Thus, it helps in increasing the speed by optimizing IT performance and providing agility required to meet the changes in business demands.
Business Continuity
Downtime can be destructive for business, both in terms of revenue and reputation. But by using hybrid cloud business continuity can be maintained. A hybrid cloud is a key part of a business continuity solution because it helps organizations backup key data and ensures scalability so when there are failures all the operations are able to continue work with minimal interruption. As computing demands fluctuate, the business isn't at risk to overload their private servers thus saving the businesses from downtime.
Ultimately hybrid cloud approach is a great option for organizations looking for the best of both computing worlds as it allows workloads to transit between public and private cloud environments. It is the future of cloud storage as it provides scalability, flexibility, swiftness, security, and data management by being cost-efficient at the same time.
The hybrid cloud approach requires the will along with the digital transformation and tools to support your every move in cloud computing. Fibonalabs can help. With the right team, goals, and solutions in place, your data-driven enterprise can be benefited from the utility of the hybrid cloud.
Visit our services to drive your digital transformation with cloud computing.