What Are The Benefits Of Adopting Hybrid Cloud
A hybrid cloud is an IT architecture that spans multiple different environments, such as on-premises, public cloud, and private cloud solutions. Every hybrid cloud solution is different according to the needs of an organization. So, let's take a dive into the world of hybrid cloud to know how it can benefit your business.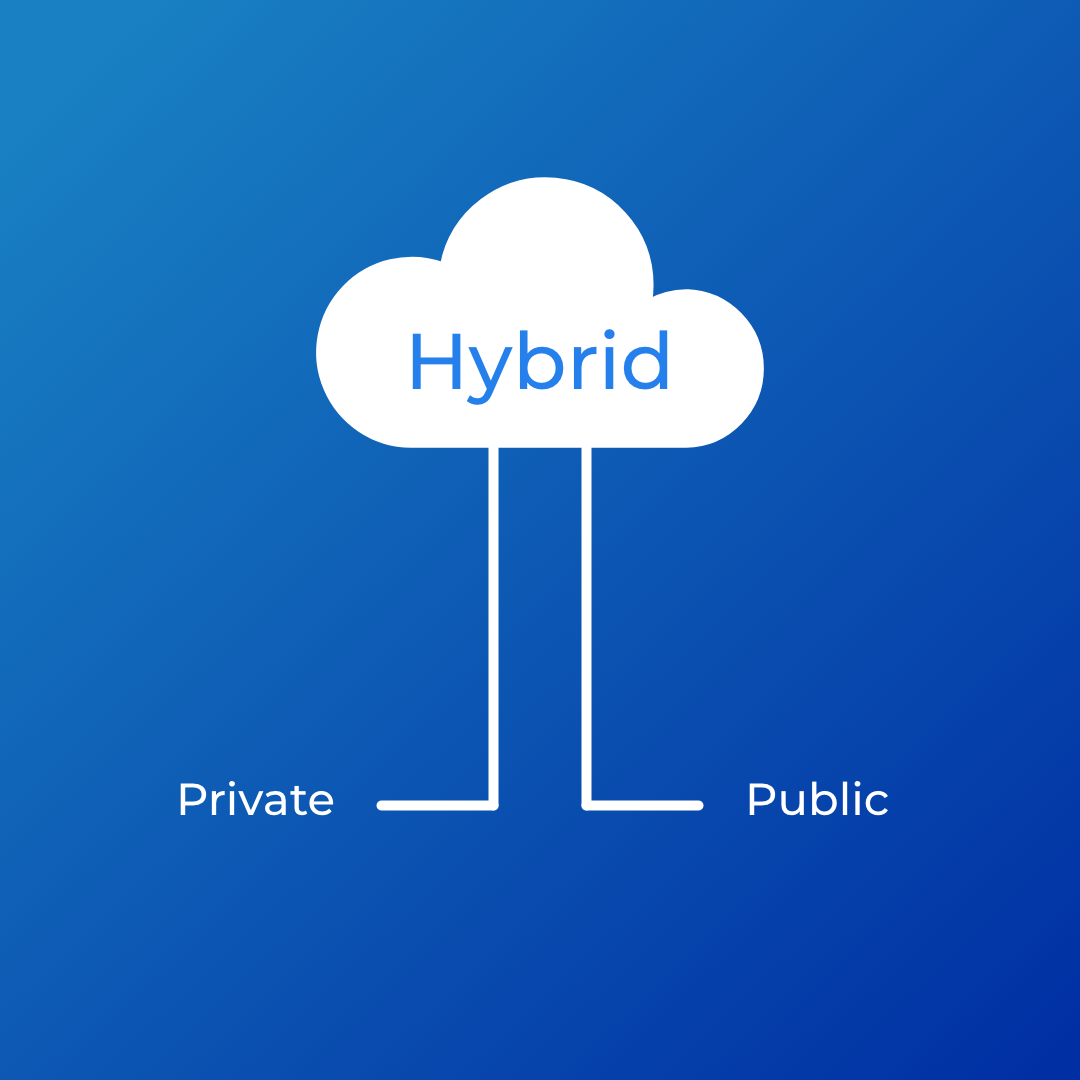 To start with, first, we need to know why the hybrid cloud came into existence. Earlier organizations had on-premises IT architecture, and then they were required to make a choice between the private or public cloud. But later when choosing between both of them became difficult as each cloud format has its own pros and cons depending upon the needs and situation, hybrid cloud was designed by merging unique benefits of on-premise, public and private clouds to best meet the needs of the organization.
Why Hybrid Cloud Model?
Hybrid cloud took advantage of existing cloud architecture and created its own identity. It gives businesses greater control over their private data. Hence, there are many reasons why the adoption of a hybrid cloud can be good for building faster and smart applications.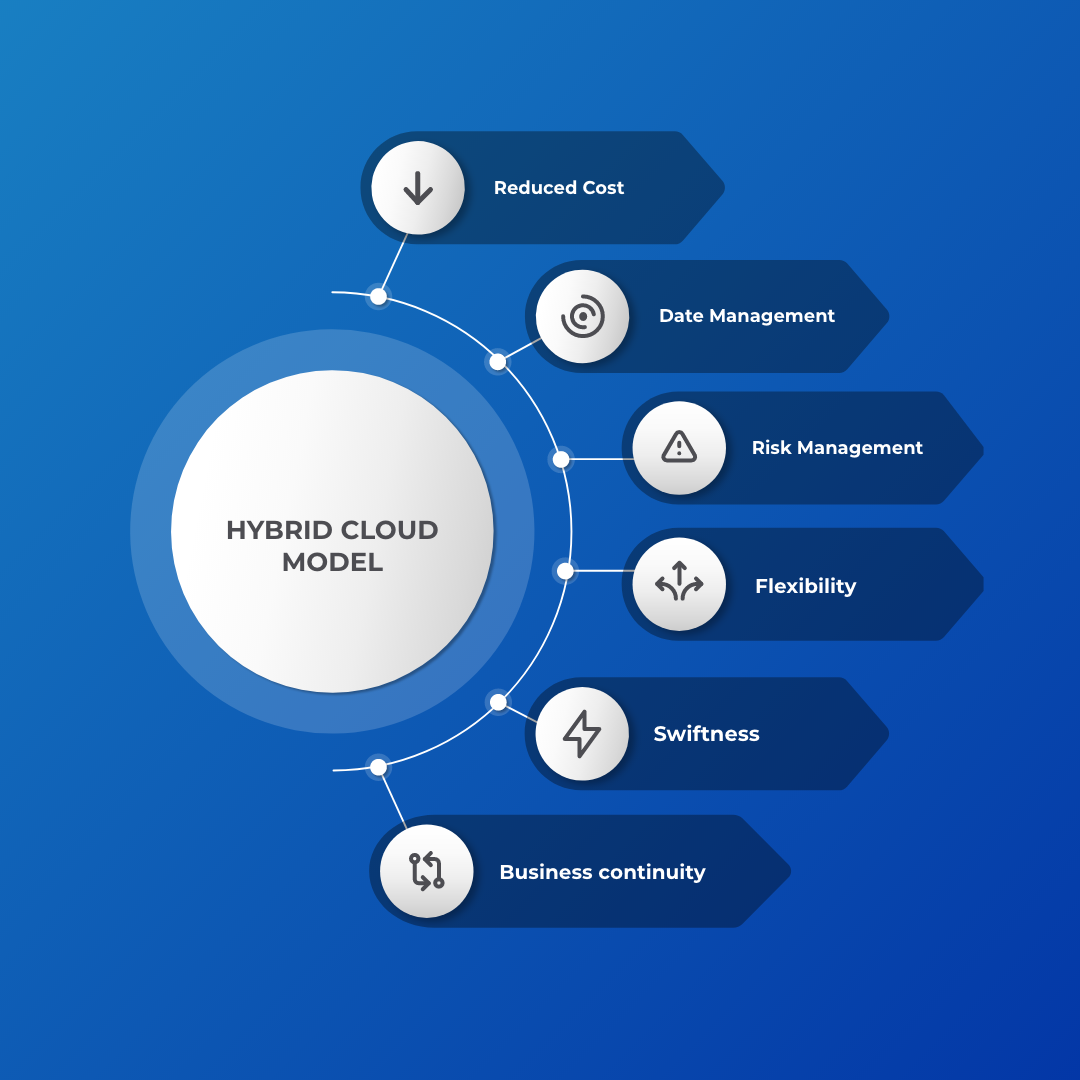 Reduced Cost: Since the hybrid cloud is a combination of both private and public clouds, an organization can house their critical and sensitive data on their private cloud, while less sensitive data on their public cloud. Therefore, being a cost-effective way to scale their operations and meet organizational demands, and separate critical workloads from less sensitive workloads. The cost has become the biggest driver of the hybrid cloud adoption rate as 46% of private cloud users are shifting to the hybrid model due to high operational costs.
Data Management: In a hybrid cloud, all the public and private resources, data centers and workloads are under common data management while at the same time being distinct. Hence, data can be managed easily and efficiently in a hybrid cloud as compared to private and public clouds separately.
Risk Management: Security in any organization is all about managing the risk to the business. A strong key to managing risk is by classifying data according to its criticalness. Organizations can opt for which data is more crucial and which data is less sensitive. Thus, a hybrid cloud can help in managing the risk by keeping the crucial data in its private cloud. Its centralized management helps by using strong security techniques. 67% of enterprises are concerned about security risks with the public cloud, hence moving to the hybrid model.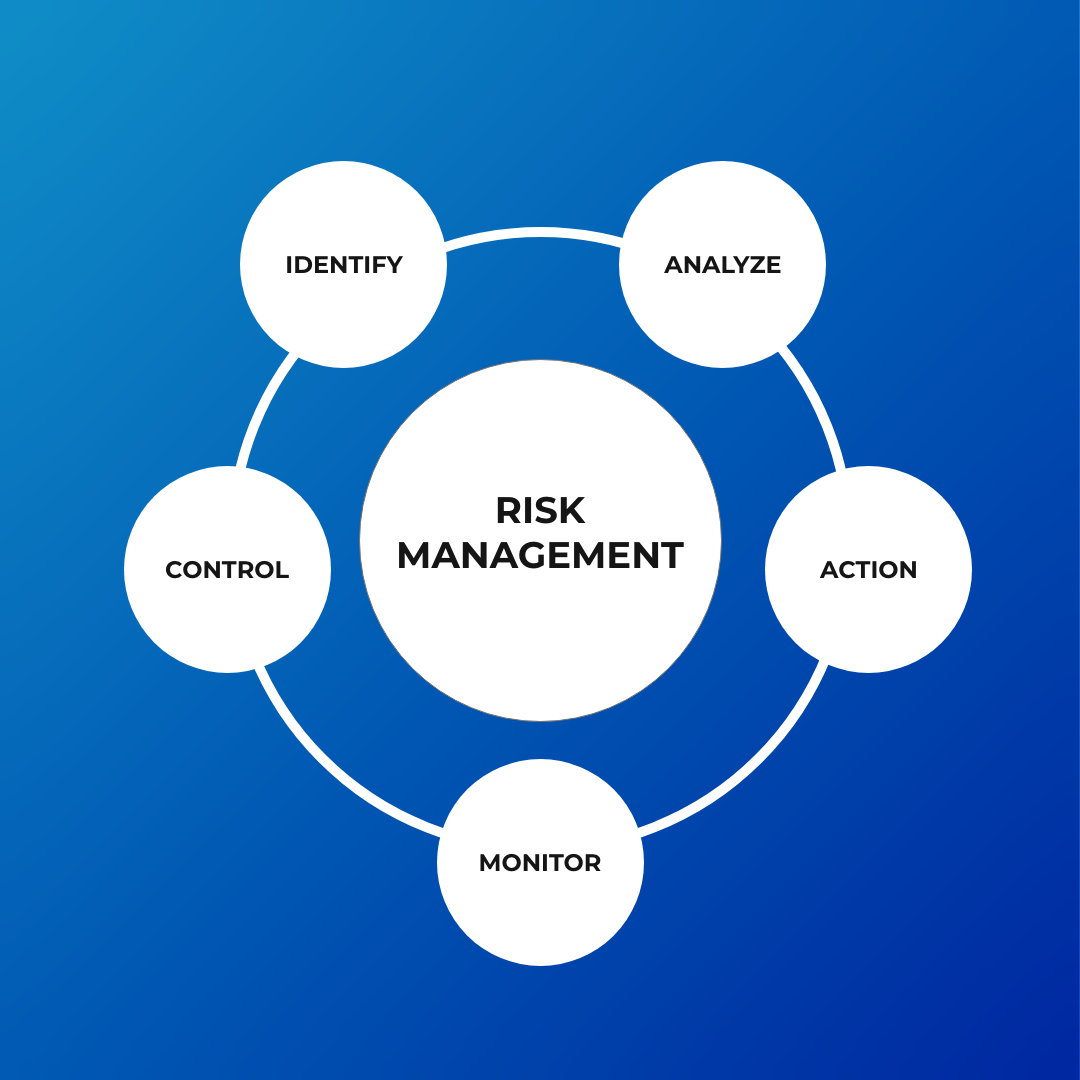 Flexibility: In the cutting-edge technology world, organizations have to stand strong with the latest technology for constant changes. One of the major reasons to use a hybrid cloud is its flexibility for the future. 42% of companies opt for cloud services to access data from anywhere and 37% for enabling better flexibility. A hybrid cloud helps to match the data management requirements that are best in handling them and also provides complete control over the infrastructure.
Swiftness: Speed is a very important perspective for any organization as it plays a key factor in competition and innovation. It can make or break any company's competitive advantage over other organizations. A hybrid cloud allows IT staff to optimize the network to minimize latency and make it easier for data to get where it needs to be. Thus, it helps in increasing the speed by optimizing IT performance and providing the agility required to meet the changes in business demands.
Business Continuity: Downtime can be destructive for businesses, both in terms of revenue and reputation. But by using hybrid cloud business continuity can be maintained. A hybrid cloud is a key part of a business continuity solution because it helps organizations back up key data and ensures scalability so when there are failures all the operations are able to continue work with minimal interruption. As computing demands fluctuate, the business isn't at risk to overload their private servers thus saving the businesses from downtime.
Ultimately hybrid cloud approach is a great option for organizations looking for the best of both computing worlds as it allows workloads to transit between public and private cloud environments. It is the future of cloud storage as it provides scalability, flexibility, swiftness, security, and data management by being cost-efficient at the same time.
The hybrid cloud approach requires the will along with the digital transformation and tools to support your every move in cloud computing.
Now that we have learnt the what's and why's of hybrid cloud, it's time to discuss the advantages that it brings along.
Advantages of Hybrid Cloud for an organization
It goes without saying that even if you have a very clear knowledge of a larger picture, when it comes to implementation things start from macro level. Hence, it is very important to understand that as an organization what benefits can hybrid cloud provide at a ground level.
Increased developer's productivity: With a unified hybrid cloud it becomes easier for development team to work along with the DevOps team and simplify the process of deployment, which otherwise is a very tedious and time taking task. This is such a relief for the developers to develop once and deploy anywhere within the hybrid cloud setup.
Easy Regulation Compliance: Monitoring is easy when is done with everything at one place rather than having things scattered. The unified platform that gets created with hybrid cloud, allows an organization to create a sturdy and reliable security environment across the platform. It eases implementation of security and compliance in a consistent way.
Increased organization's efficiency: With hybrid cloud efficiency of any organization or business gets accelerated. Since product development cycle get shorter, response to customer's feedback increases. This helps in faster delivery of applications, timely completion of business goals, faster integration, and so much more.
Quick Processing of Large data set: As a business blooms into a great functioning entity, having data and comparatively larger sets of data becomes obvious. Maintaining these huge chunks of information is a challenging task very often. Hybrid cloud is one of the best solutions for this issue as well. It makes handling a large amount of data easy and streamlines everything in the best and secure manner.
Conclusion
When we use the word data, we often fail to anticipate the gravity of it. Even a small list of contact numbers in a phone is a data that needs proper storage. Now imagine how much data an organization, a full-fledged business would require to store. And it's not just about storing the data, the prime factor here is the flow of data, flow of that meaningful information that developers, architects, designers, QA engineers require all the time. Switching to hybrid cloud is the best solution for such a cross-functional scenario. And having read the benefits of it, hybrid cloud has a positive impact in growth, development, efficiency, and scalability of a business. So, make right choice at the right time and show your business, your venture the light of success. You can avail the best cloud engineering services at www.fibonalabs.com. So, feel free to reach out to us and we will be delighted to serve you.