5 Effective Tips for UX Designers to Design Fintech Product
Nowadays users want fintech products to be as fast and convenient as other products they use. Being a UX Designer, I constantly think from the user's perspective but I need to be even more vigilant about Fintech app UX design because users expect them to safeguard their privacy, security, and trust.
From January 2019 to March 2021, there were 149 crore fintech app downloads by Indians as the coronavirus outbreak has pushed the payment services to go digital.
Digital users expect fintech apps to simplify the security process, give personalized recommendations and also help them improve their financial health.
In the below blog, I have some key pointers to follow for fintech app design to make users happy and satisfied.
Improve Security And Accuracy With Biometrics
My grandfather uses notebooks for writing his contact numbers, banking details, and all the important things he needed to maintain a record of. He loses his temper whenever he cannot locate any of that information or even worse when he misplaces his notebook. I can imagine him losing his cool `if he happens to forget his phone's passcode or mobile app's pin.
Another scenario, I personally don't like is when someone uses my phone without my permission and can even see my transaction history if he/she only knows my pin number or security pattern.
This issue of security and not remembering too many passwords can be solved by Biometrics which are biological measurements that are used to identify individuals. Biometrics can be fingerprints, voice recognition, retina scans, and facial recognition.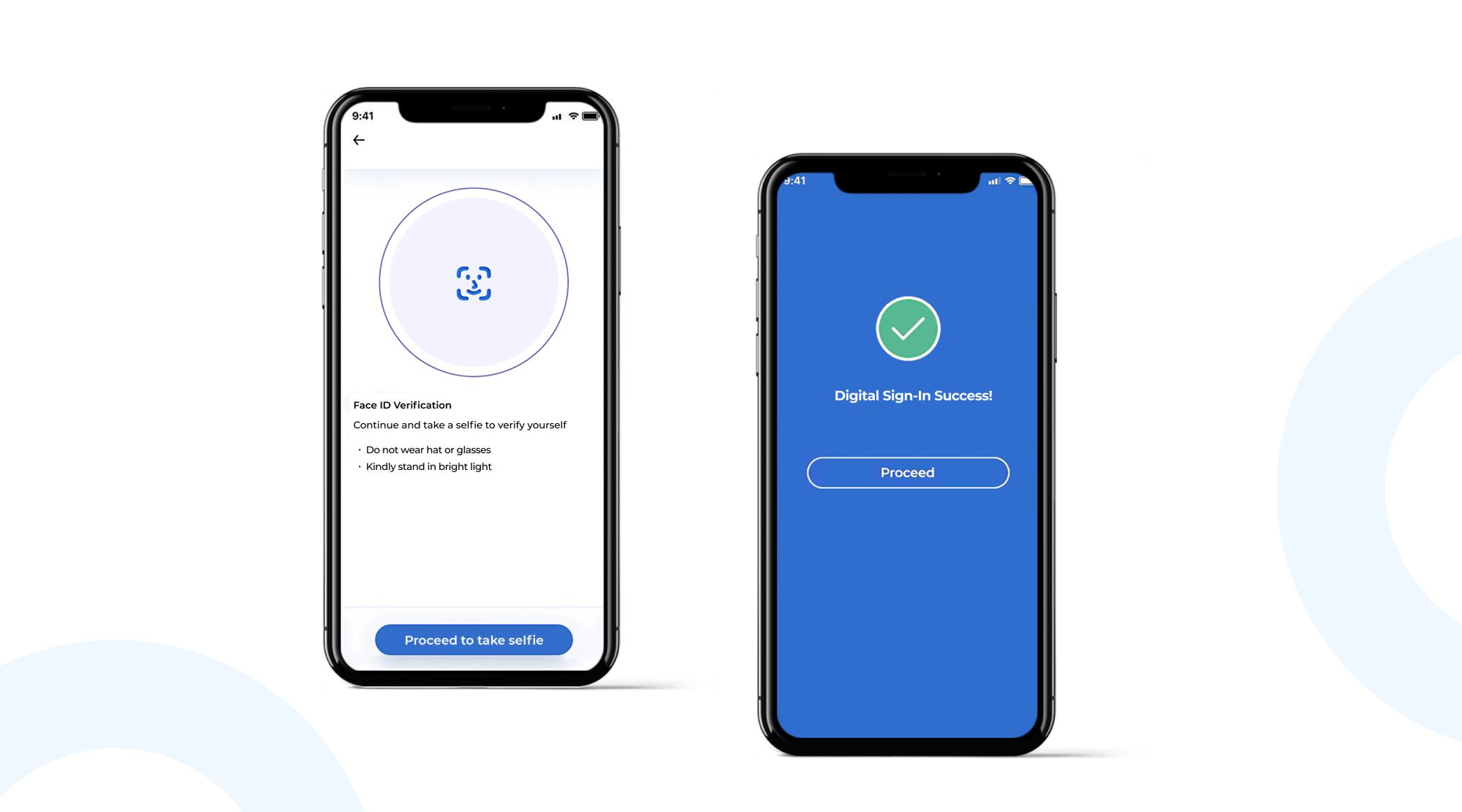 The above UX designs are of a loan app and on these screens, we are taking facial recognition for the signing of a loan agreement.
Strategies to Build Trust
I asked 5 people what makes them trust a website or app if their money is involved in it, and 5 out of 5 said that they only go by the brand name.
A few strategies to build trust with your UX design of a fintech product are:
One of the best ways to gain trust is by being transparent about rates and fees.
According to Research, about a quarter of consumers are more likely to trust a new fintech product if it emphasizes that it will take care to secure their data.
Explain your fintech service in layman's terms to reach the audience who does not have a background in finance.
Increase trust signals by showing off your third-party reviews, security seals, and accreditation. Make your website look professional and see if there are any typos on your website.
Data Visualization For Better Understanding
Once I was using the PNB bank app to check my recent transactions through its digital passbook, I  felt the data presented to be too complex and it doesn't provide my overall financial health.
Most people are visual learners so providing visual illustrations to users helps them better understand the data that can help them to make wise decisions. Also, data visualization in UX design helps to correlate things, make connections and give clear actions needed to improve users' performance.
Gamification for Engagement
People are already scared of finances, and when finance is merged with technology it is even scarier and more boring for people. Gamification is a fun & engaging way of teaching users about stocks, investment and savings to name a few.
Try to make finances less stressful by including points, bonuses, and visual aids to keep things interesting.
Users' achievements can also be shared with their social connections to gain respect for financial expertise.
Whenever I use Google Pay, I get instant rewards which motivates me to use the app even more. There is a framework called Octalysis which is used for gamification and focuses on 8 human drives that make any boring activity fun. In the above diagram, I have pointed out how google pay uses those 8 core drives.
Include setting goals option in a product
In my childhood, I used a piggy bank to keep depositing my cash received from any monetary prize or from my relatives so that I would be able to purchase my favourite things at festivals or on my birthdays. Goal setting remains relevant in today's era too. If the fintech products that include goal-setting features to fulfil financial needs can be more popular and useful.
In the above screens, I have designed a personal finance app that lets users make saving goals and see their progress. If the user is able to meet goals within his set deadline, then he can avail of special offers which will further motivate him to save more.
Conclusion
In terms of customer expectations, the primary takeaway for fintech app design is: Meet the diverse expectations of every customer to succeed and provide a superior user experience. And, this can be done through the above 5 tips. I hope this blog has helped you to build better fintech digital products.